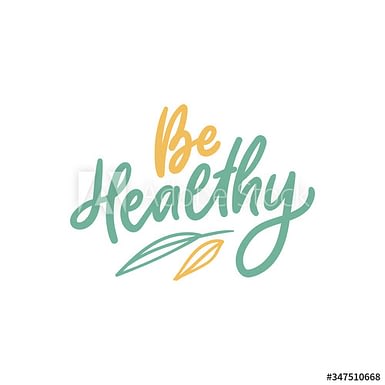 One of the trendiest or one can say the most conscious things the people are concerned about is health! 'BEING HEALTHY' is what most of the people of all age groups are concerned about. However, mainly illiterate people in our country, INDIA are not concerned to be fit and healthy, being completely about its miraculous benefits! They are completely negligent to know the benefits of a healthy and fit body due to which they eventually face different chronic diseases, health problems, excess fat, long term illness, weak bones, and an even shorter life.
•             ABUNDANCE OF ENERGY- When one exercises and eats the right foods, we get more natural energy as the metabolism of the body works much better. This type of energy can never be achieved by any sort of energy drinks or carbohydrate-rich foods.
•             POSITIVITY BEGINS FROM WITHIN – Being physically and mentally healthy and fit is very important but sometimes being more mental fitness is more important than physical fitness. A healthy mind along with a healthy body not only energizes you but also makes you feel good, positive, and motivated towards your work and goal. Even if you are depressed and consult a doctor, even he advises you to go out for a walk, do exercises and eat as healthy as possible. So always do remember to do exercise daily because when you are filled with positivity you can face new challenges.
•             NO DOCTOR VISIT! – Living healthy is one of the best ways to avoid the doctor. Exercising and eating healthy is one of the best ways to be healthy. Not visiting a doctor clearly implies you save a lot of money.  There are cases that bugs stick to your body but, if you are, in general, healthy then boom, they won't stick for long!
•             REACH YOUR DREAMS: Living healthy mentally and physically, emits positivity from your body. Research has proved that doing meditation, yoga, and exercise has great positive impacts on your mind. Being physically fit helps in imparting more energy towards your dream and being mentally fit keeps you motivated. Success needs three things- energy, will power and motivations do remember it!
•             DISEASE PREVENTION- Following healthy tips, eating healthy, and exercising daily is the key to prepare it to fight against any disease like heart attack, cancer, hypertension, and obesity, etc. Eating healthy directly makes your immune system stronger and thus, it better resists your body.
There are many more good impacts of a healthy body one can guarantee. Being healthy only has positive effects but it requires daily an hour for exercises and meditation and eating healthy all day long.
It is not necessary to start walking daily in 5-7 miles and throw away all the junk food from your house. You can begin exercising for half an hour daily or simply begin with meditation for 10 minutes. Try joining the gym for better exercises under experts with good equipment.  You are one decision away from a much better life. There is no prominent person in this world who doesn't have fixed an hour or two for just exercises. When such a great and a busy person can do it then why not you? Just wake up and begin it. YOU CAN DO IT!