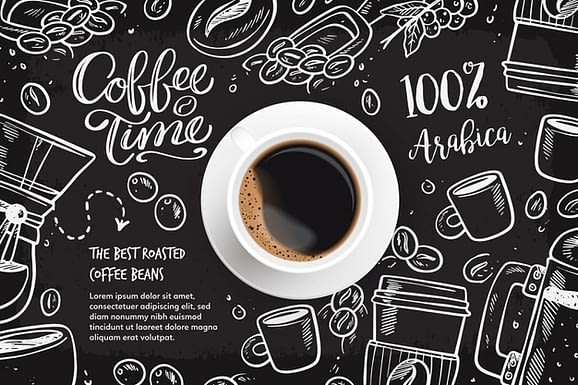 For years, studies are going on the use of caffeine as a human beauty booster. Researches in the past have proved that coffee has a lot of benefits for the human body. Researchers have reached up the conclusion that if coffee is used correctly and repeatedly on the human body then it has a lot of benefits. Few such benefits have been brought up by naukripakad.com here in this article.
Depuffing below the eye area: Caffeine is a very good remedy to treat the problem of the puffy areas below the eyes. One simply needs to buy an eye cream that has caffeine extracts in it. When you will use this cream under your eye then within a few weeks you will notice depuffing of the puffed area below your eyes.
2. Caffeine a gentle Exfoliator: The grounds of coffee are a lot milder than salt or sugar scrubs. Due to this reason, coffee grounds can aid lymphatic drainage which eventually reduces cellulite (Cellulite is the dimpled-looking skin that commonly occurs in the thigh region. It forms when fatty tissue deep in the skin pushes up against connective tissue. It's estimated that more than 85 percent of all women 21 years and older have cellulite). Coffee grounds can simply be mixed in water and then massaged on those parts to see the results.
READ HOW COFFEE AFFECTS THE WAY YOU REACT TO STRESS HERE: www.naukripakad.com/coffee-affects-the-way-you-react-to-stress/
3. Drink coffee and brighten your skin: It has been scientifically tested and proved after several rounds that if you drink coffee then it can brighten up your skin. One simply needs to drink a cup of coffee daily and the antioxidants present in it will tighten and brighten up your skin.
4. Coffee the hair color revival: It is very well known that coffee can revive your natural hair color. If a person has caramel/ brown highlights on hairs then a cup of espresso should be applied to your hair as a rinse which will actually make your hair highlights look brighter.
5. Sunburn soother: Yes, recently it has been proved that coffee when applied to the skin can reduce your sunburns. When a person uses diluted black coffee topically then it can help in healing your sunburns. One should only use only diluted black coffee to see the results.
6. Prevention of acne: Do you have stubborn acne on your face that makes you look ugly? If yes, then coffee is one of the best remedies to it. Coffee can help you to remove all such stubborn acne very soon. Try to buy products like face creams that have coffee extracts in them. These creams have formulas that can help you to get rid of all these acnes soon.
SEE MORE BENEFITS OF COFFEE HERE: www.webmd.com/vitamins/ai/ingredientmono-980/coffee#:~:text=People%20most%20commonly%20drink%20coffee,an%20enema%20to%20treat%20cancer.