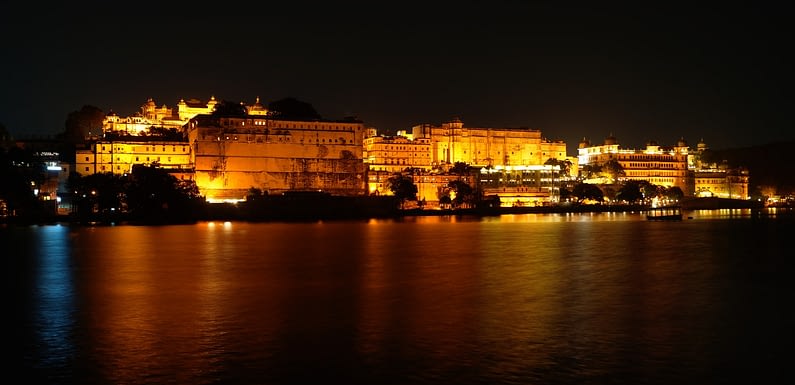 Places To Visit In Udaipur – The City Of Lakes – Udaipur is one of the top trending travel destinations in India. It has so much to explore. It is best at reflecting Rajasthan culture, tradition, lifestyles, and art. If you are planning a trip to Udaipur then you must add below mentioned to your list for making your trip worth. There is no doubt that Rajasthan has enriched history and cultural heritage. I must recommend that if you have been never to Udaipur then you must plan to this beautiful land. You will love to watch out the natural beauty of the places.
So without any delay move towards the List of Places to visit in Udaipur.
Top Places to Visit In Udaipur
It is the majestic place that is situated amid the hill ranges. This palace is constructed by the Maharana Sajjan Singh. It is the best place to visit for nature lovers as you can have a close view of the cloud very closely. The building is constructed in the form of the castle that offers you the experience of fairy tales. The whole palace is covered with white marble and light. And its window offers a panoramic view.
We all Udaipur is known for Lakes, Jaisamand is Asia's second major Lake. It is constructed by the Raja Jai Singh around the 17th century. It spread over 87 sq.km of the landmass. If you want to enjoy wildlife, flora, and fauna then you must visit this place. Jaisamand wildlife sanctuary covers the settings of Lake. If you are looking for a peaceful place then you choose this place. You also find tribal people who reside across the lake on Island.
Haldi Ghati is a famous place that may you have heard or read about this place in academic books. It is a tribute place for historians and military places. As it gets during the period of the battle of Haldi Ghati. The battle took place amid the Mewar king Rana Pratap Singh Amber king Man Singh in the year 1756. In this battle not only human lose their life but Maharana Pratap' Horse also fall off and as a tribute, his status is also made. Basically it's a mountain passage that connects two districts Pali and Rajsamand.  So choose this place for a beautiful experience,
This stunning Palace is perfectly perched in front of Lake Pichola. It is also countable among Udaipur's main tourist places. It is so huge in size. It consists of a hundred quarters. The architectural style of the palace showcase the royalty of Mewar families. The Palace many things to offer that leave you surprised and makes you more curious at the same time. The Rajputana lifestyle still well maintained in a great way inside this Haveli. Like Jewellery, Hukkas, wooden furniture, pan container, etc. I am sure you will love to visit this place.
These are the top four places to visit at Udaipur. So without any delay plan your trip to the grand city Udaipur and collect some unforgettable memories.