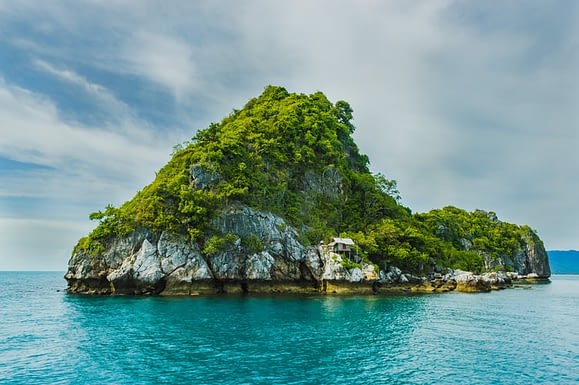 There is no doubt that India is a renowned place to enjoy the natural beauty. You may have planned a trip to mountain ranges, historical palaces, forts, adventure places, beaches, etc. But this time plan your trip to the unexplored Islands in India to enjoy the privilege. There are several Indian Islands that deserve your ability to explore.
   These are the perfect places to enjoy peace and tranquility. These Islands are great treasures of Indian tourism.
List of The Unexplored Islands In India
Divar Island
Divar Island is one of the famous Islands in Goa. It is situated near Panaji Island. You can call it a historical Island, as this place is hit by the death taking plague. A large number of people get displaced from here. And the footprints of this dangerous event is still there. But now the island returns back to its stunning beauty and attract travelers to pay a visit. During the Potekars and Bonderam festivals, time turn the place alive.
Hope Island
Like its name, this Island offers a positive attitude. It stands for the positivity. If you are really tired of your mundane lifestyle. Then I recommend you to visit this Island. The route to this place is very convenient. You can reach to this Island by the road route. The suitable time to visit this tranquil island is August to March.
Quibble Island
Another unexplored Island of India is situated in Tamil Nadu. This island is consists of the Adyar stream and its tributaries. The location of the island is pristine and it is easily accessible from Chennai. The suitable time to visit this unique island is from October to March. The people receive peace and relaxation being here.
St. Mary Island
It is a smaller Island but very beautiful in looks. It is placed in the state of Karnataka.  The main attraction of this Island is basaltic rock. These rocks are quite big in size and hexagon in shape. You need a long break if you want to cover all the major and minor spots then you must plan your trip during the months of October to January. You can enjoy a boat ride with your beloved and perfect to spend some private time with your loved ones.
Munroe Island
Kerala is a renowned tourist spot to enjoy the rich flora and fauna. It is highly enriched with culture and tradition as well. Munroe Island is situated in Kerala. Here you must have a great experience. It is a perfect place to plan for a honeymoon. It can be a paradise for adventure lovers as you can enjoy several rides here.
Netrani Island
Andaman and Lakshadweep is the dream destination of everyone. If you are planning to explore this stunning place then you must add Netrani Island to your list. It is positioned just 20 km away from Karnataka. You can enjoy here several sports activities. During the month of December and January, the number of travelers is at the peak.
These are some unexplored Islands in India. Must plan your trip to one of the islands and add some rare experience to your life diary.